On the last day, that great day of the feast, Jesus stood and cried out, saying, "If anyone thirsts, let him come to Me and drink. He who believes in Me, as the Scripture has said, out of his heart will flow rivers of living water."
John 7:36-38
Blue and White Gaiwan with a pattern similar to the Spode Blue Willow pattern. It has a porcelain filter insert suitable for loose leave tea.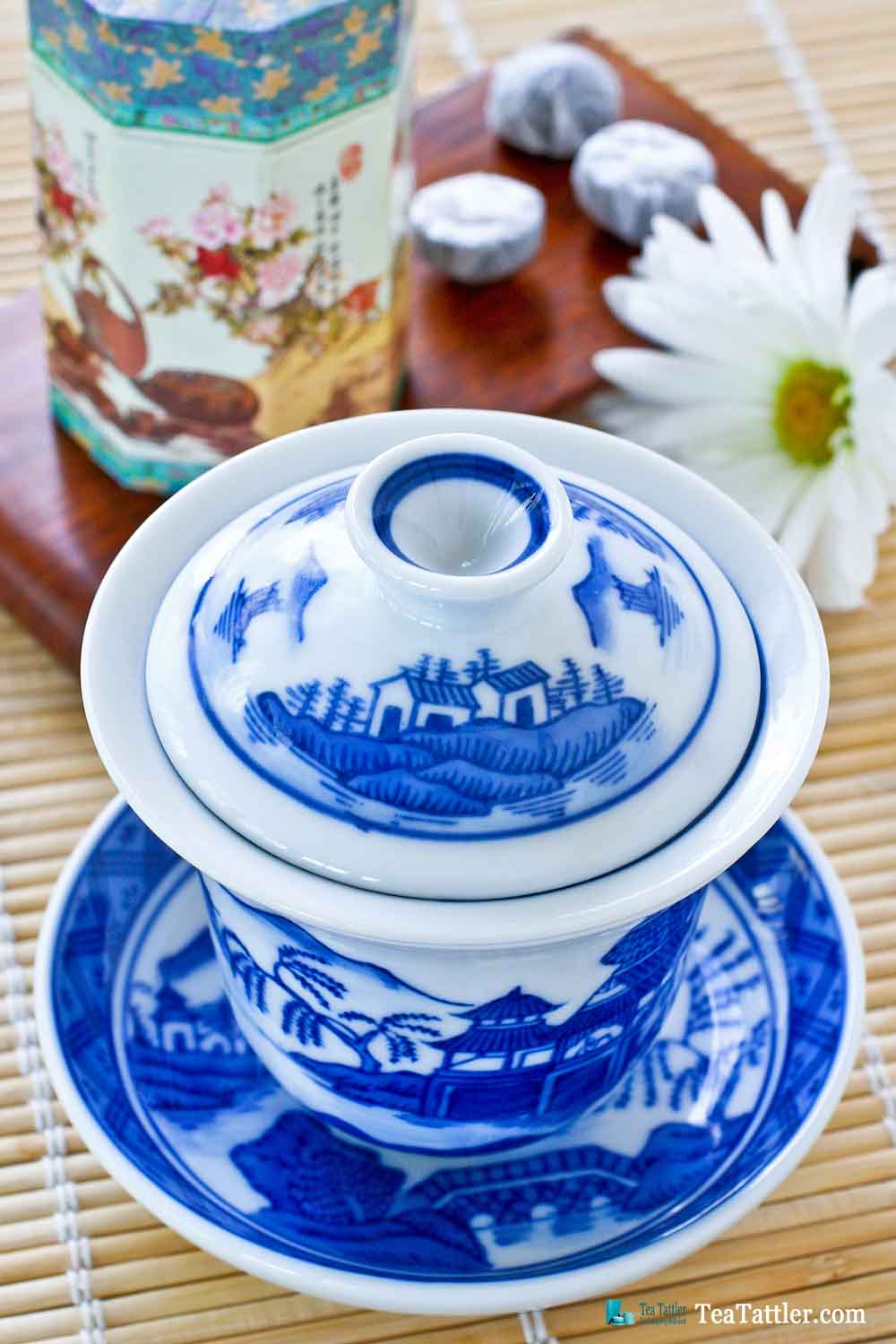 The blue and white pattern shown on this gaiwan (lidded bowl) is somewhat reminiscent of the classic Spode Blue Willow pattern. Ironically, the Blue Willow pattern is a Western depiction of a typical Chinese landscape. I guess imitation is the sincerest compliment. Today, the Blue Willow pattern is in turned played back by Chinese porcelain manufacturers because of its appeal. The circle is now complete. 🙂

Why this is not a Blue Willow Pattern
This particular Blue and White Gaiwan has the willow tree, some fantastic flora, a pillared upturned eave building, a bridge, and boats. It has more than one boat (two on the bowl and three on the saucer) and is missing the fence, the three figures running across the bridge, and the two doves. I guess the three guys are in the boats and the birds flew away. 😀
Porcelain Filter Insert
This gaiwan has a special porcelain filter insert suitable for brewing loose leave teas. Steeped tea leaves can be easily removed by lifting the insert out of the bowl. Traditional gaiwans do not come with this filter and requires one to use the lid to keep the leaves away.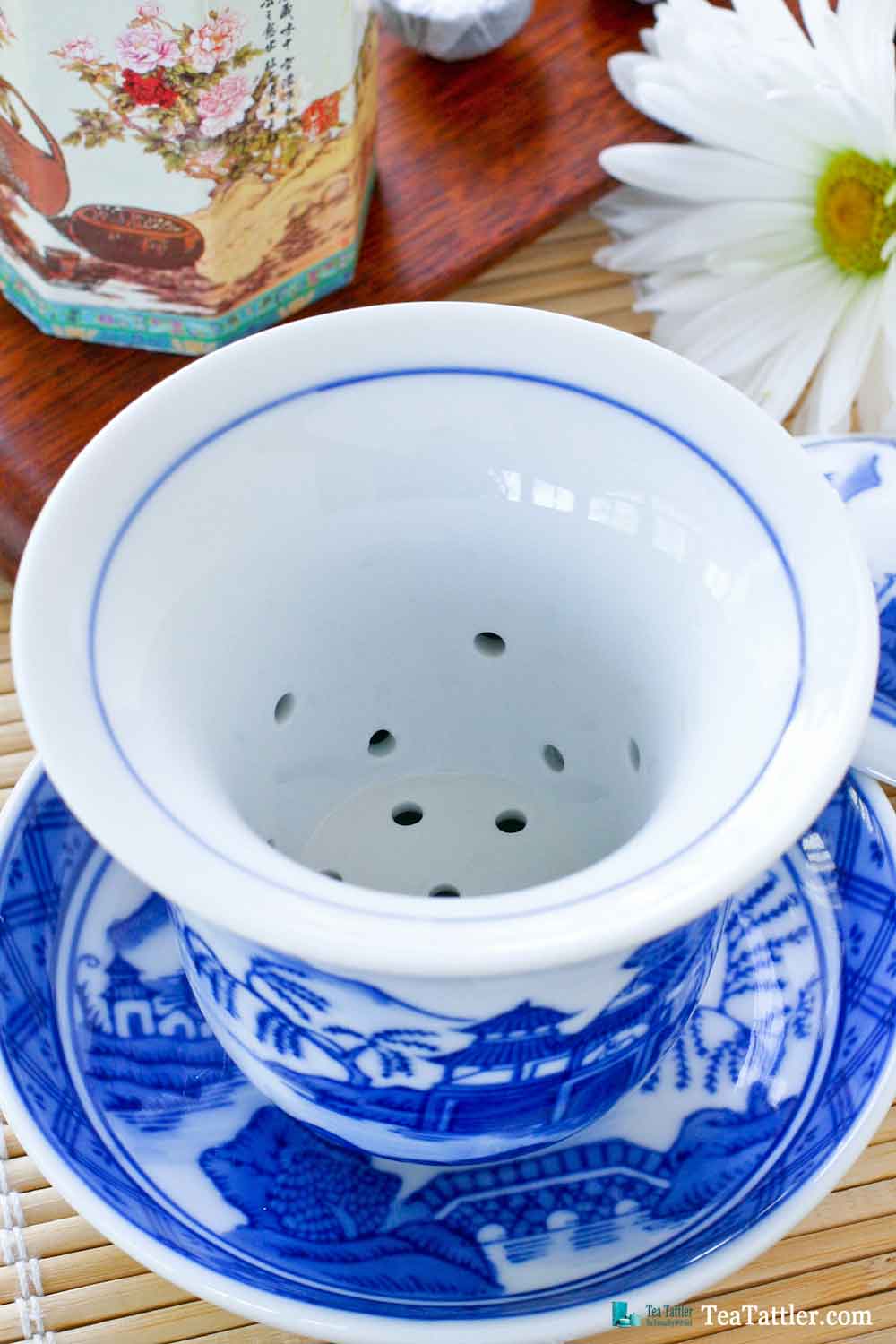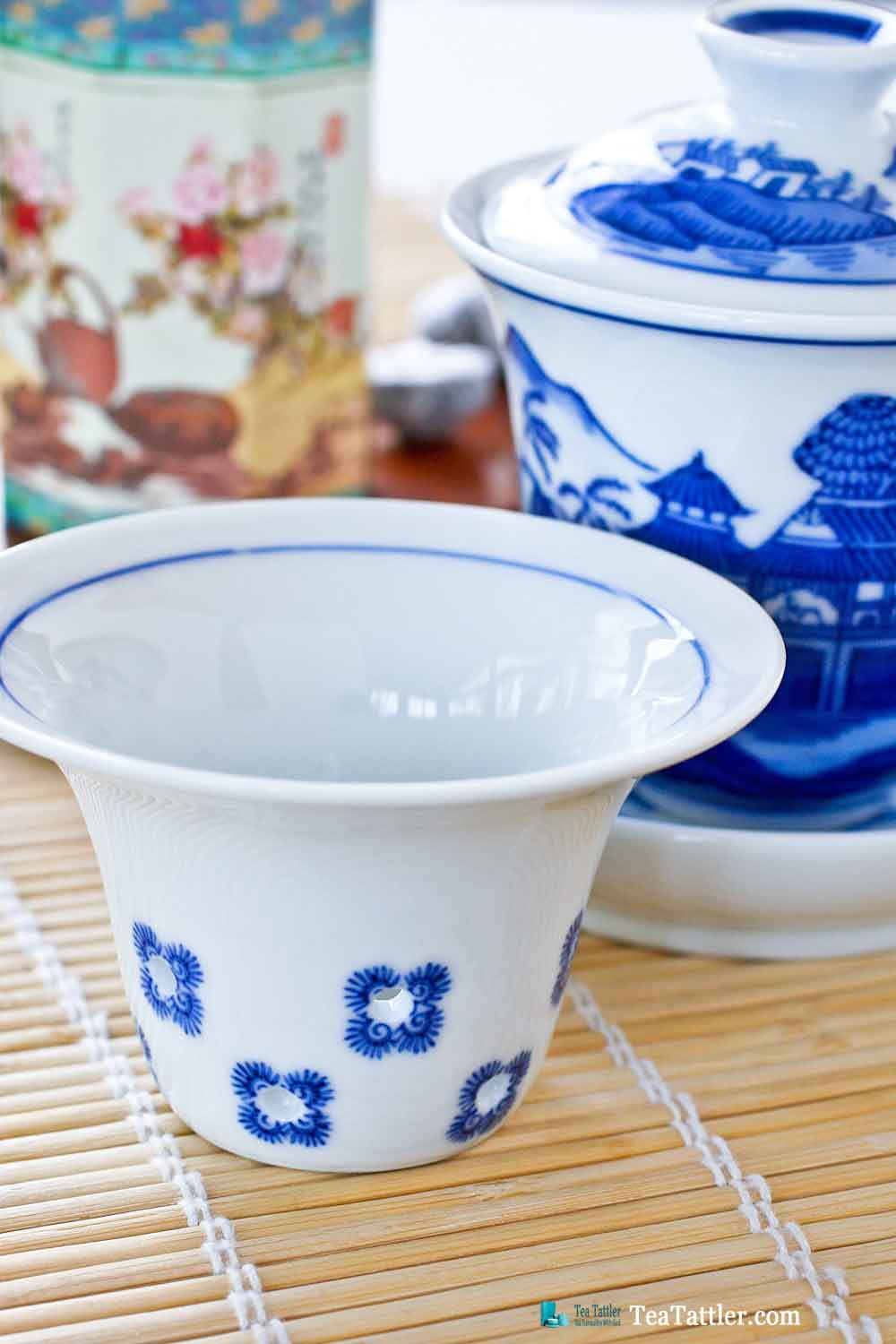 Similar Gaiwans
This post contains affiliate links. Please read my disclosure policy here.
10oz Gaiwan Peony Lotus Flower
Gaiwan Porcelain Chinese Kung Fu Tea Bowl, Lid, and Saucer
Porcelain Tea Bowl, Hand-painted Flower Gaiwan
Chinese Jingdezhen Porcelain Gaiwan Tea bowl
8 oz Gaiwan Chinese Kung Fu Tea Bowl, Blue White flower
Let's put the kettle on, it is time for tea! 😎