"You prepare a table before me
in the presence of my enemies;
you anoint my head with oil;
my cup overflows.
Surely goodness and mercy shall follow me
all the days of my life,
and I shall dwell in the house of the Lord
forever."
Psalm 23:5-6
The Rose Collection – dainty and practical tea mugs by Roy Kirkham, England for a quick cuppa. Perfect for settling in with a good book.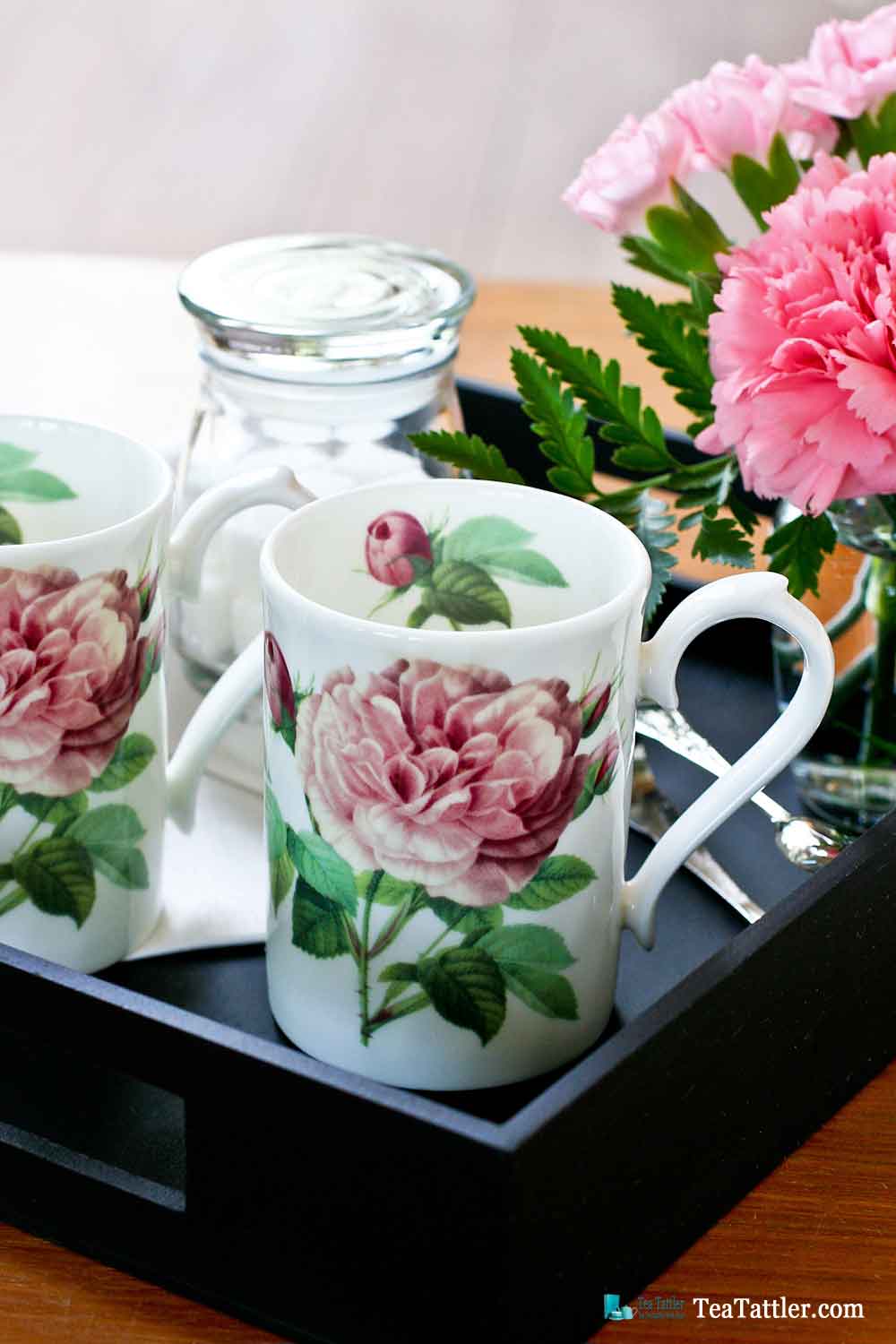 Tea mugs are really nice when you want a quick cuppa and do not have time for the full works. They are tall and deep enough for the teabag to steep comfortably in the hot water. They are especially practical when you are alone and want to settle in with a good book. It is much easier to transport a tea mug to your cozy corner as there is no need for a saucer.

The Rose Collection Tea Mugs, Roy Kirkham
These mugs from Roy Kirkham are dainty and just the perfect size. They are 2½ inches in diameter and 3½ inches tall. The tea stays warm longer because of the smaller diameter.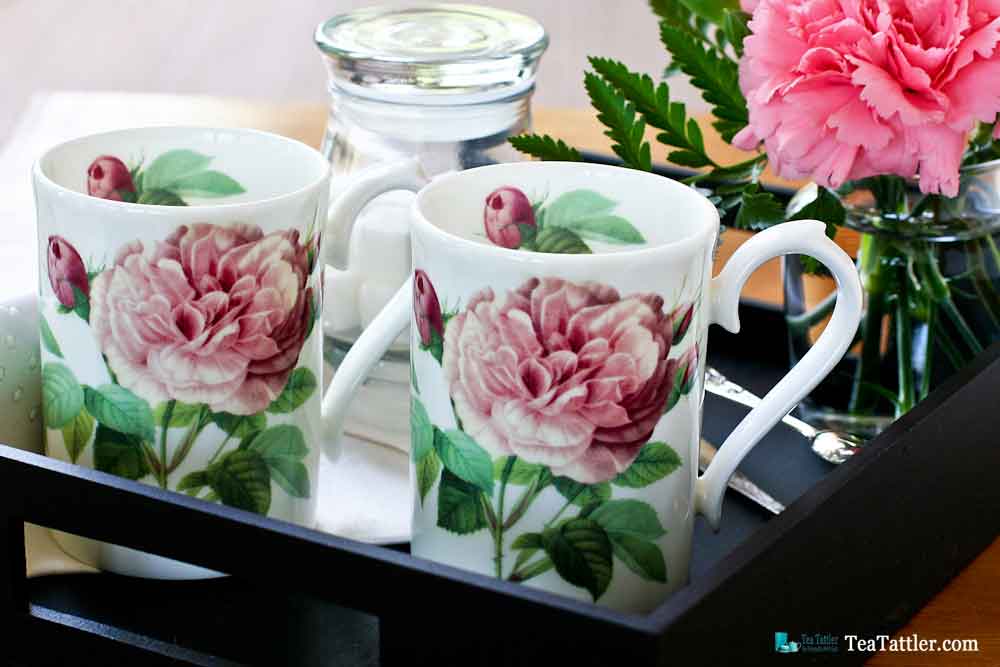 Roy Kirkham Fine Bone China Mugs
This post contains affiliate links. Please read my disclosure policy here.
English Rose Collectible Lancaster Style Mug
Blue Rose English Chintz Tea Mug
English Rose Bone China Tea Mug Set
Redoute Rose Lancaster Mug, Set of 6
David Austin English Rose Anne Mug, Set of 6
Vintage Roses Anne Mug, Set of 6
Let's put the kettle on, it is time for tea! 😎