"When I consider Your heavens, the work of Your fingers,
The moon and the stars, which You have ordained,
What is man that You are mindful of him,
And the son of man that You visit him?"
Psalm 8:3-4
Black Sesame and Lotus Paste Mooncakes for the Mid Autumn Festival celebrated on the 15th day of the 8th moon of the Lunar calendar.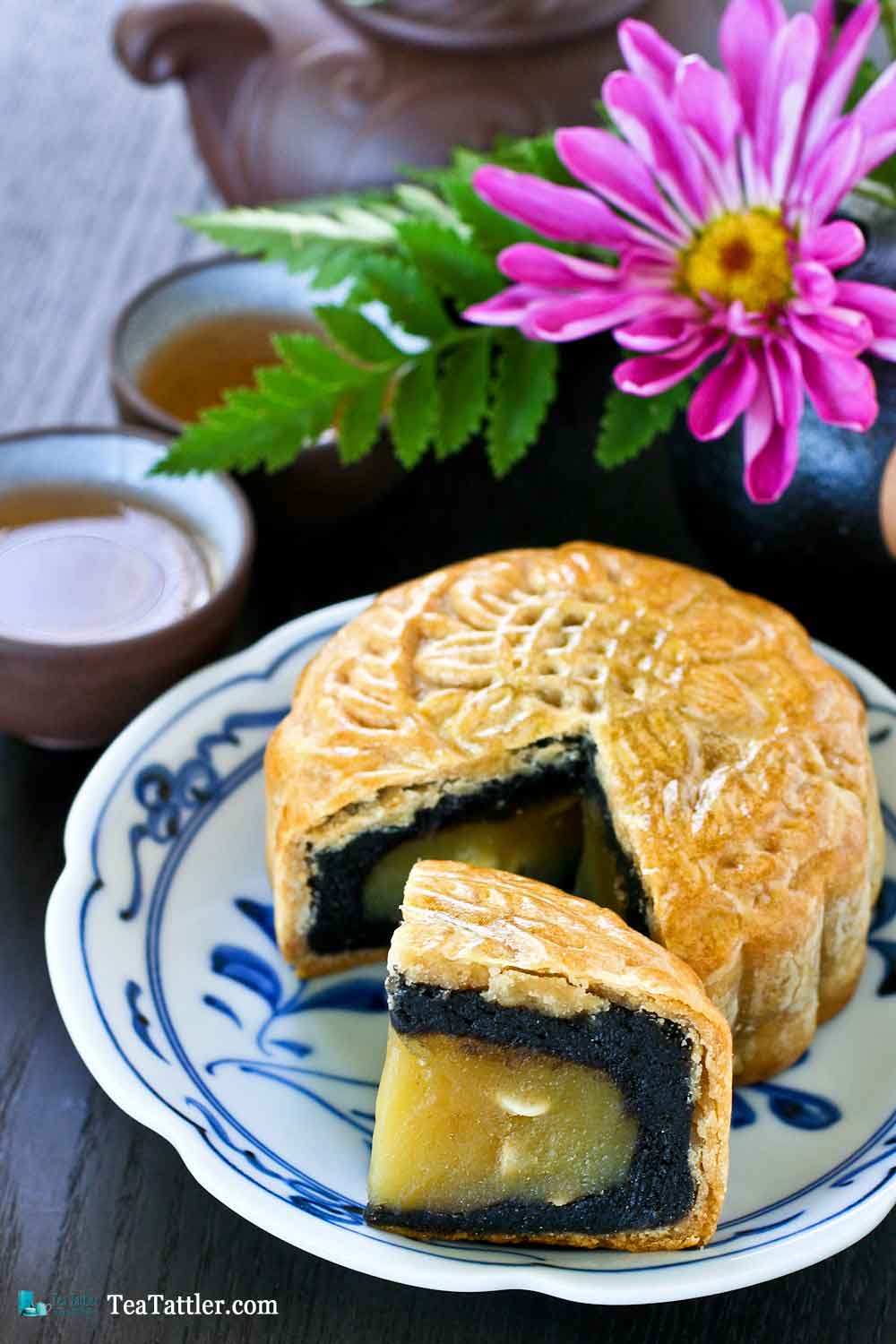 The Mid Autumn Festival is celebrated each year on the 15th day of the 8th moon of the Lunar calendar which fell on September 30th this year. About a month prior to the festival, mooncakes start making their appearance. It is now two weeks after, and mooncakes are still being sold at a discounted price.

Semi-Homemade Mooncakes
This year we had the opportunity to savor semi-homemade ones. I was really excited to be able to purchase the mold and ingredients this time, thanks to hubby. This was my first attempt at making these delectable cakes. My first batch of Black Sesame and Lotus Paste Mooncakes was made a week before the festival and I was quite happy at the outcome.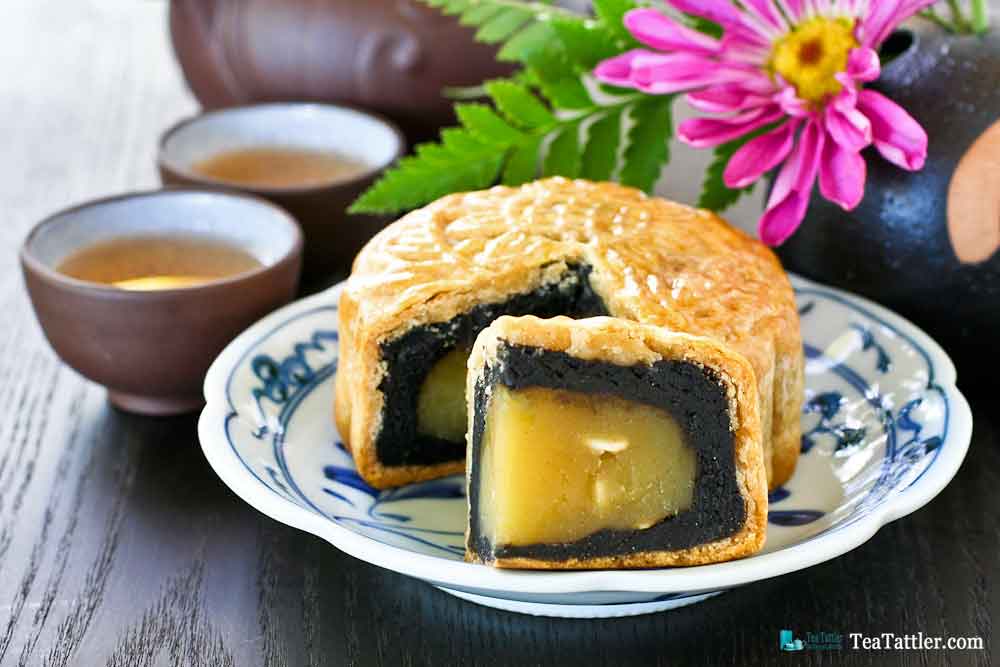 I decided to make a second batch last weekend for my eldest son who was visiting from campus. This time the mooncakes turned out even better with the use of Hongkong flour (a low gluten flour used for making bao) as specified by the original recipe. I also found an all natural table syrup comprising of brown rice and brown sugar syrup. It gave the mooncakes a nice fragrance and a beautiful golden color.
Mooncakes with Pu-Erh Tea
I paired the mooncakes with earthy and smoky Pu-erh tea. The strong tea complemented the sweet mooncakes really well.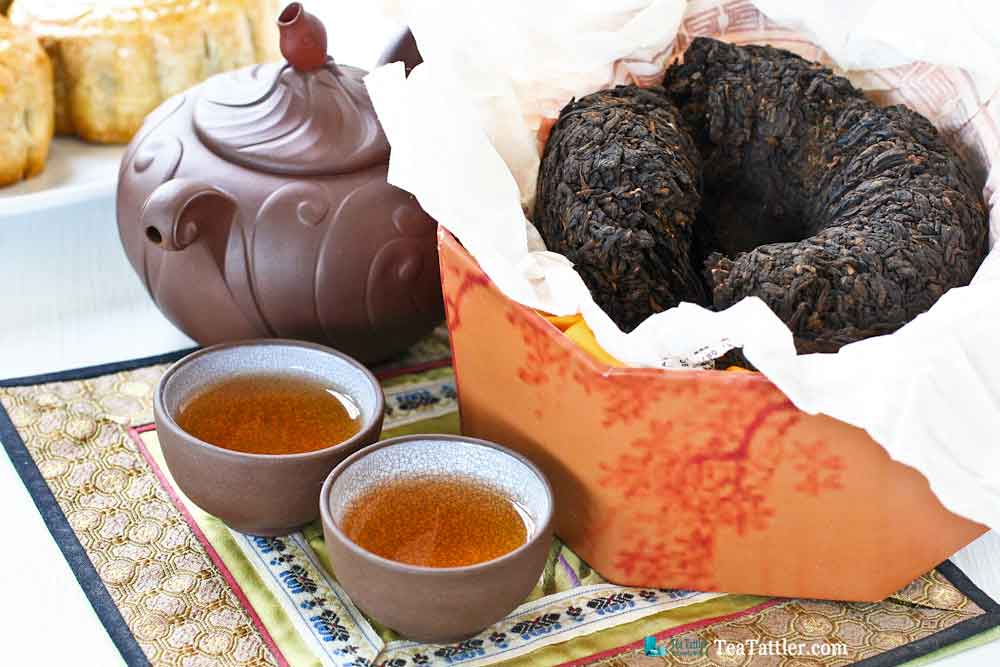 All the mooncakes are long gone now. We had our fill for the year and look forward to more next year. For the recipe, please click the links or pictures for the Traditional Baked Mooncakes and Snowskin Mooncake Piggies.
Similar Products Seen in This Black Sesame and Lotus Paste Mooncakes Post
This post contains affiliate links. Please read my disclosure policy here.
Fish Big Splash Yixing teapot
Jinsha Fish Yixing Teapot
Xinjiaren Puerh Tea
Let's put the kettle on, it is time for tea! 😎