"He who has an ear, let him hear what the Spirit says to the churches. To him who overcomes I will give to eat from the tree of life, which is in the midst of the Paradise of God."
Revelation 2:7
Olde Avesbury Teacup and Saucer with Colorful Birds of Paradise and Oriental Pheasants design taken from an original embroidery.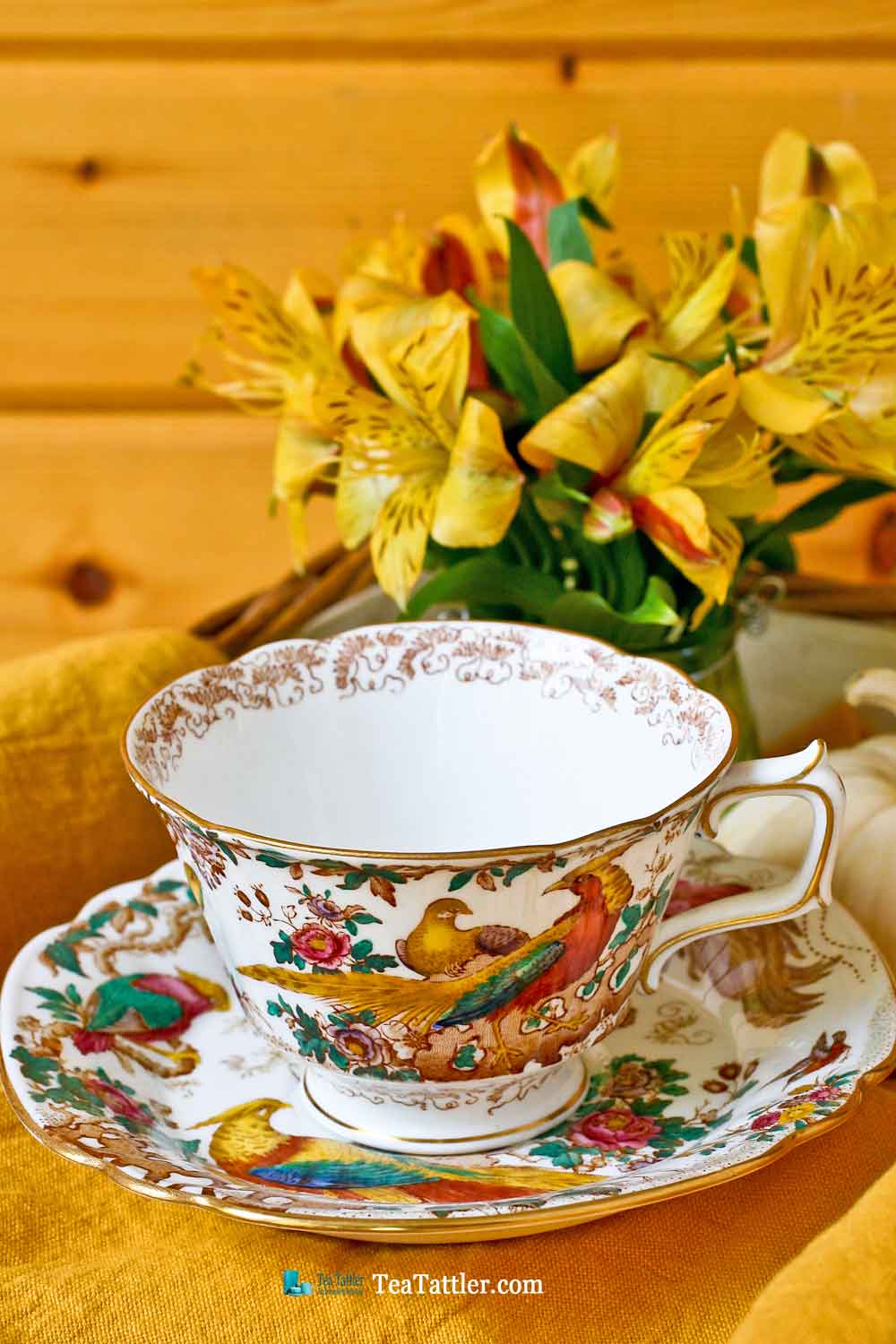 The boys and I are volunteers at The Prop Shop, a resale store and nonprofit serving the southwest suburbs of Minneapolis. Community members donate gently used clothing, household goods, and furniture which are either sold in the resale store or given directly for free to local families in need. The proceeds from the store also goes towards that purpose. We enjoy our work at The Prop Shop and look forward to working there on Saturdays.
A Lucky Find
One Saturday, we were there as usual sorting books and arranging them on the shelves. After our shift ended, I decided to browse a little before leaving. That was when this Olde Avesbury Teacup and Saucer caught my eye. I hadn't noticed it before the weeks prior. There was a line at the counter and I needed to drive the boys home and so I left without picking it up. I was thinking about it the whole time we drove home.
After lunch, I decided to go back to see if it was still there. I guess you can call it a "lucky find" as it was still there waiting for me. 🙂
Olde Avesbury, Royal Crown Derby, England
The Olde Avesbury pattern comes from an original pattern book noted as 1932, housed in the Royal Crown Derby Archives. It is known as Colorful Birds of Paradise and Oriental Pheasants taken from an original embroidery.
There are many different pieces of tableware produced in this design. Each one is embellished with 22 carat gold for a contemporary and timeless elegance. They are all beautiful and the warm colors remind me of fall/autumn.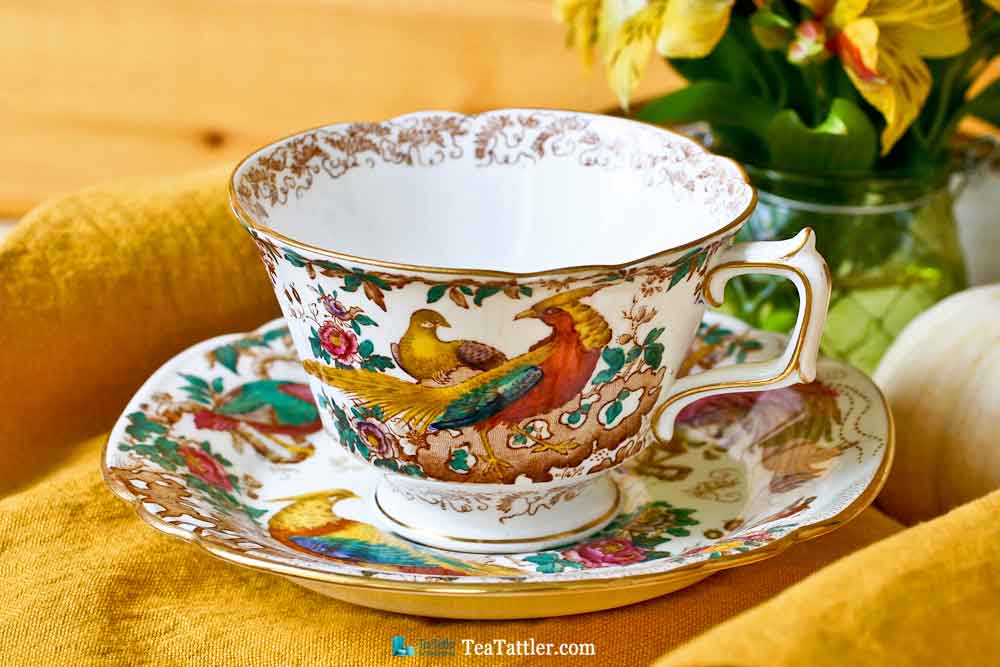 Unfortunately, this design is no longer in production and you can only find used ones on the internet. That said, you may wish to check out other beautiful teacups and saucers I have listed out below for you.
Teacups that are similar to this Olde Avesbury teacup
This post contains affiliate links. Please read my disclosure policy here.
Wedgwood Florentine Turquoise Tea Cup and Saucer
Wedgwood Wonderlust Teacup & Saucer Set
Royal Albert Lady Carlyle Teacup and Saucer
Wedgwood Cuckoo Teacup & Saucer teacup and saucer
Wedgwood India Leigh Shape Footed Cup & Saucer Set
Let's put the kettle on, it is time for tea! 😎