"Open my eyes, that I may see
Wondrous things from Your law."
Psalm 119:18
Adorable black and white striped Kitty Teapot named Chester The Cat . The finial is its pointy tail. Perfect for a theme tea party.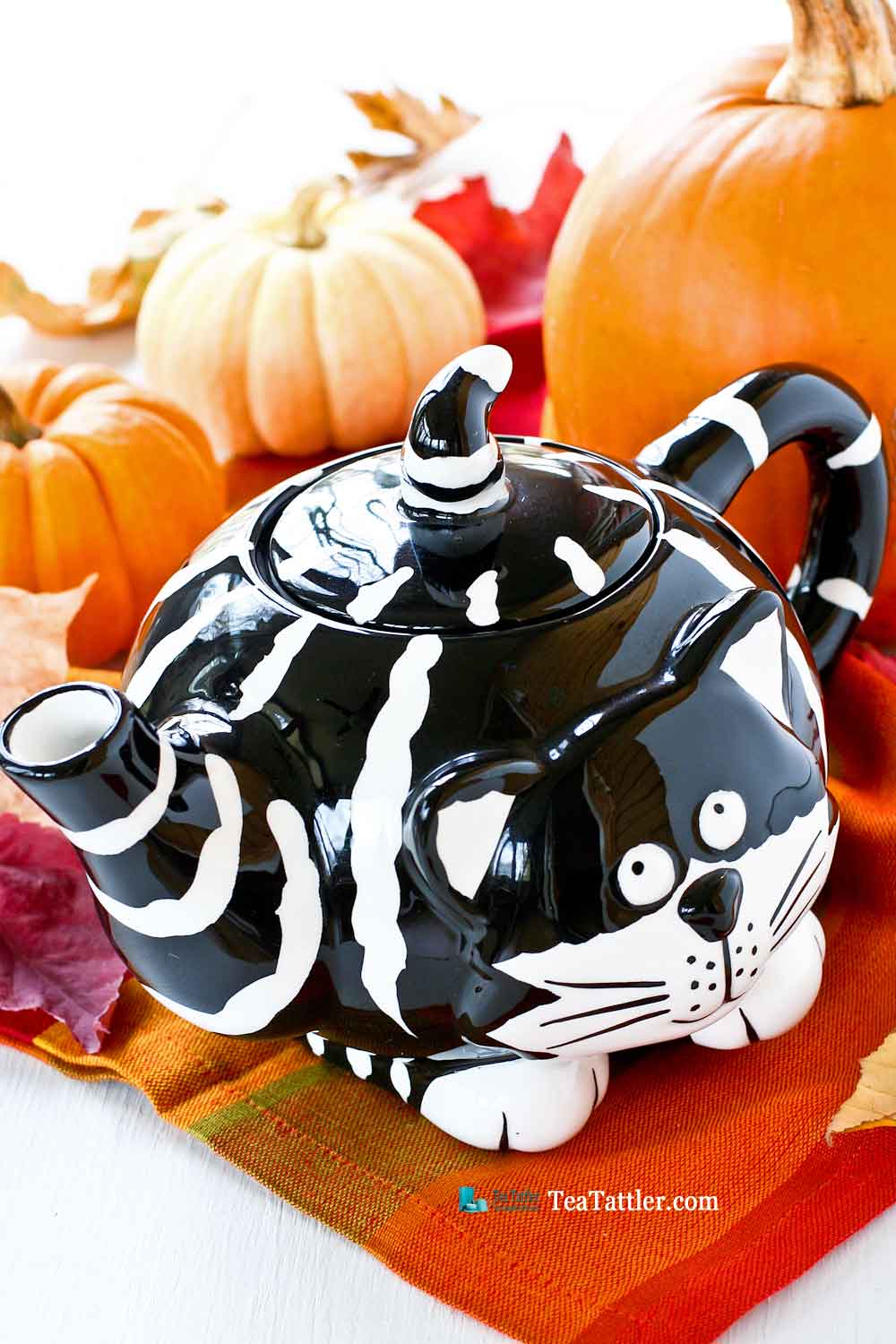 Chester the Cat Teapot is an adorable black and white striped kitty teapot. The kitty's tail is the finial. This generous round bodied teapot measures 5 3/4 inches high and has a capacity of 37 ounces. This amount of tea is sufficient for 5 to 6 cups of tea.

Matching Items
Chester the Cat Teapot has a matching mug and a set of salt and pepper shakers. This teapot would work well for a themed tea party. It will also make a lovely gift for a cat lover. 🙂 I just found out that there is even an adorable cookie jar. Please scroll down to my affiliate links below if you are interested in purchasing them.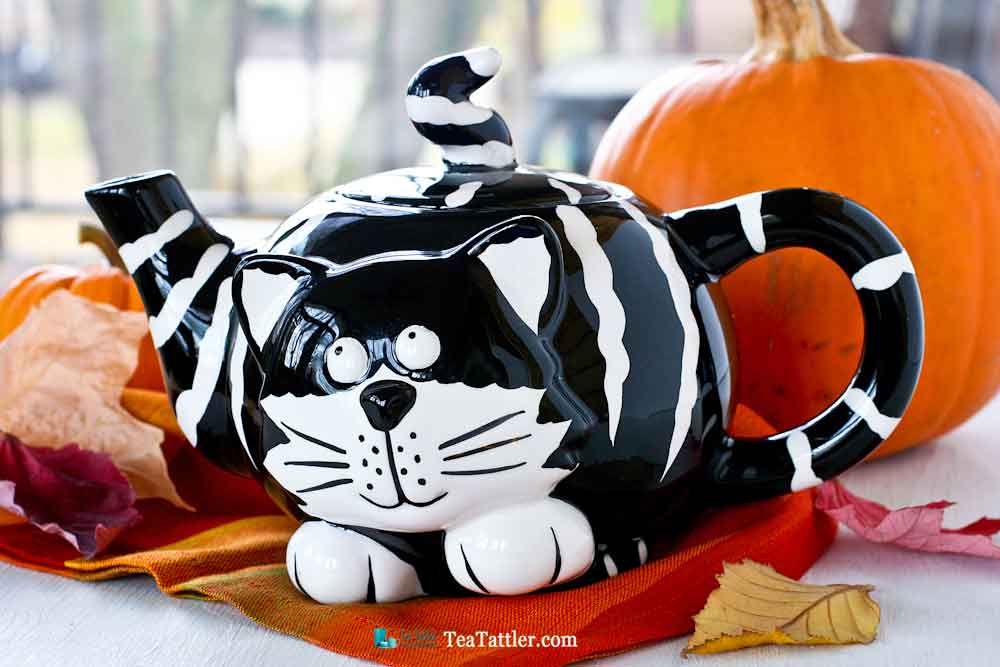 Pouring
Unfortunately, the teapot does not pour well. You may have to hold a towel against the spout or use a teapot drip catcher to soak up the tea drip when pouring.
Spout Protectors
Another thing that works really well is to extend the spout using a piece of silicone tubing known as Teapot Spout Protector. I use these spout protectors in some of my teapots that do not pour well. I get the clear ones in Japan and Asia whenever I visit. They do come in all kinds of diameters to fit different spout sizes.
Similar Products Seen in This Kitty Teapot Post
This post contains affiliate links. Please read my disclosure policy here.
Chester The Cat Ceramic Teapot
Coffee Mug Chester The Cat
Salt/pepper Chester The Cat
Chester The Cat Cookie Jar
Silicone Teapot Tea Pot Spout Cover Sleeve Protector 3pcs White
It is always tea time somewhere in the world. Let's put the kettle on and make a big pot of tea! Some themed Pumpkin Sugar Cookies would also be delightful. 🙂
"Delight yourself also in the Lord,
And He shall give you the desires of your heart."
Psalm 37:4