And God said, "Let the waters under the heavens be gathered together into one place, and let the dry land appear." And it was so. God called the dry land Earth, and the waters that were gathered together he called Seas. And God saw that it was good.
Genesis 1:9-10
Neptune Seashell, Belleek – a delicate soft pink scooped shell teacup with two tiny conch shell feet and sculptured coral handle.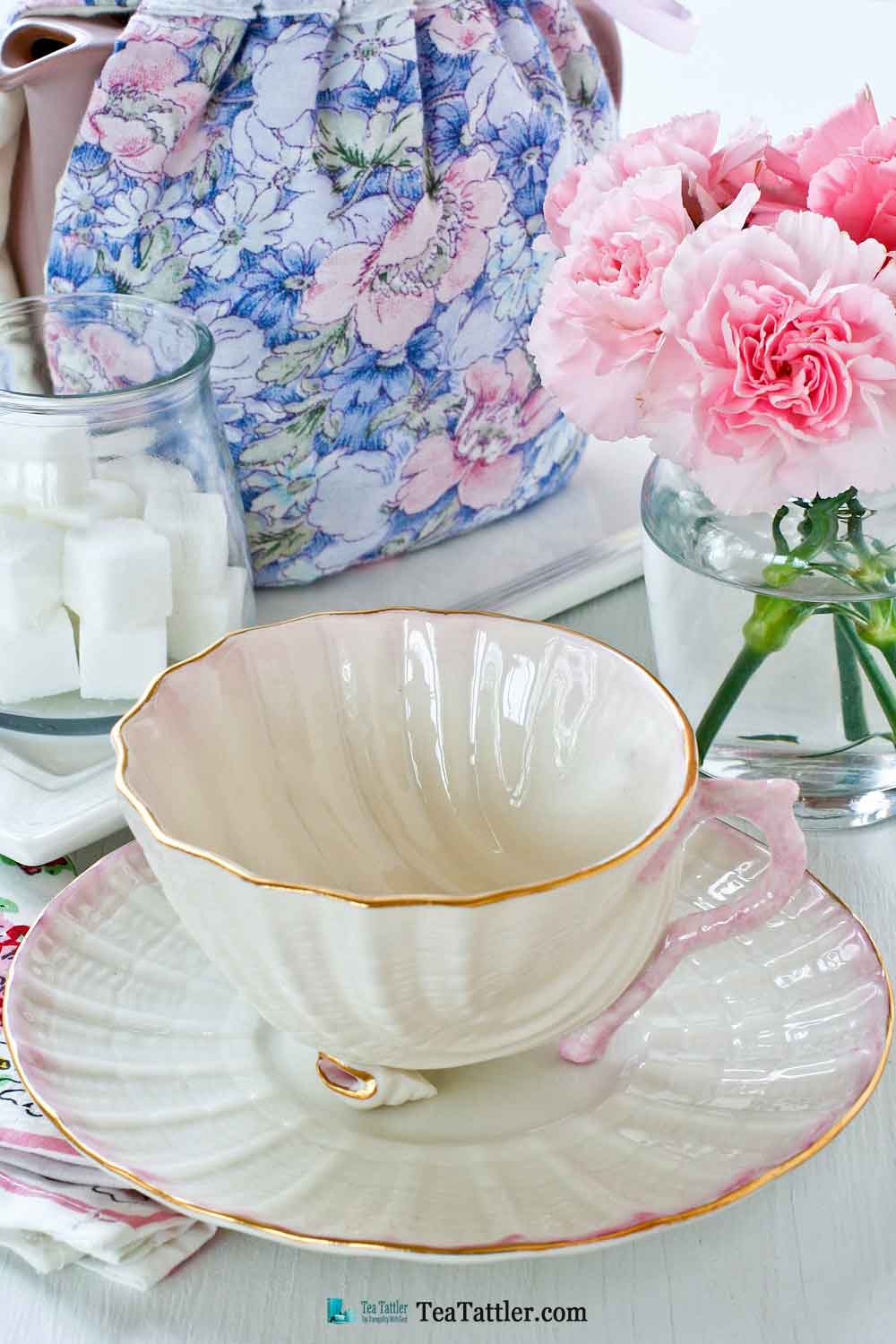 This Neptune Seashell Teacup and Saucer design is a Belleek classic that was brought back into production in 2001 with the Belleek in Retrospect 2001 marking. I purchased this set new from QVC. There were only a very limited number of sets offered for sale and they were gone in a matter of minutes. I am so glad I was able to get a set before it sold out. I don't think they ever brought it back unless Belleek decides to do another re-issue.

Features of Neptune
The delicate soft pink scooped shell teacup measures 3½ inches in diameter. The feet are two tiny conch shells trimmed in gold while the handle is a sculptured piece of coral. This piece of "coral" extends beyond the cup and acts like a third feet so that the cup sits firmly on the saucer.
The matching saucer is 5½ inches in diameter with a ribbed pattern resembling an oyster shell. Both the rim of the teacup and saucer are trimmed in gold. This is a nice finish which makes both pieces really special.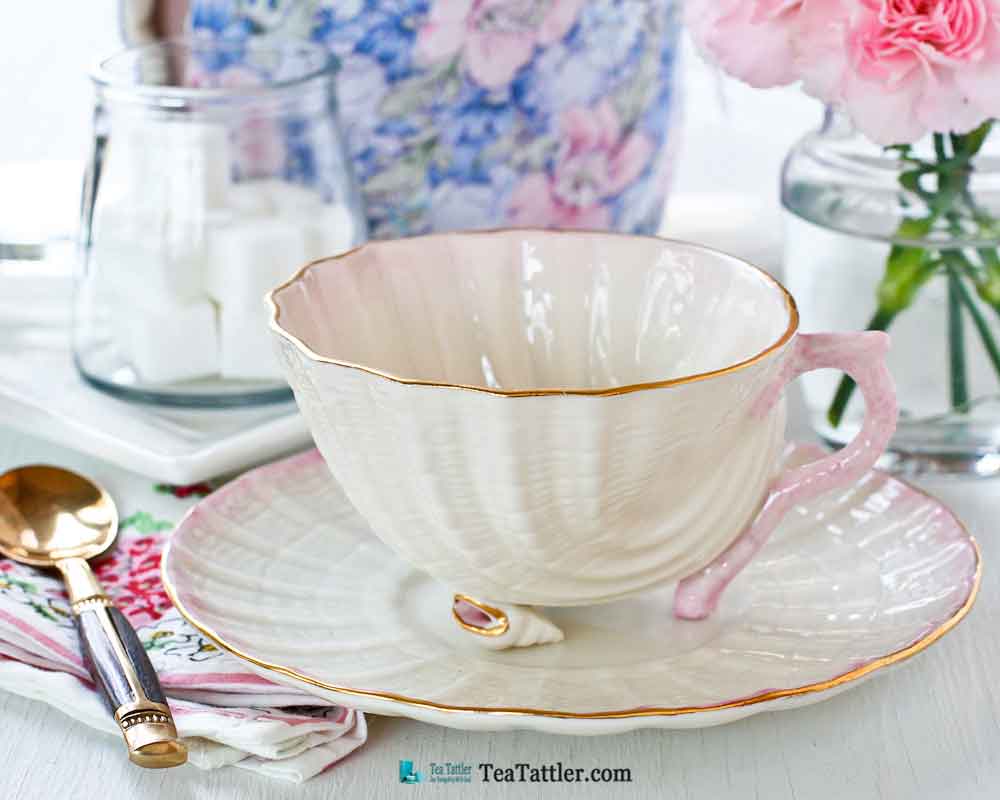 Featured
Roti n Rice featured this beautiful teacup and saucer where it was used to serve Lavender Tea. Please check out the post by clicking on the link or picture below.
Belleek Neptune Tableware
This post contains affiliate links. Please read my disclosure policy here.
Tea For One
Cream and Sugar Set
Let's put the kettle on, it is time for tea! 😎