You prepare a table before me in the presence of my enemies;
You anoint my head with oil;
My cup runs over.
Surely goodness and mercy shall follow me
All the days of my life;
And I will dwell in the house of the Lord
Forever.
Psalm 23:5-6
Dainty Dorothea Red Teacup with scalloped foot and floral motifs matching the popular Dorothea China Blue by the same manufacturer.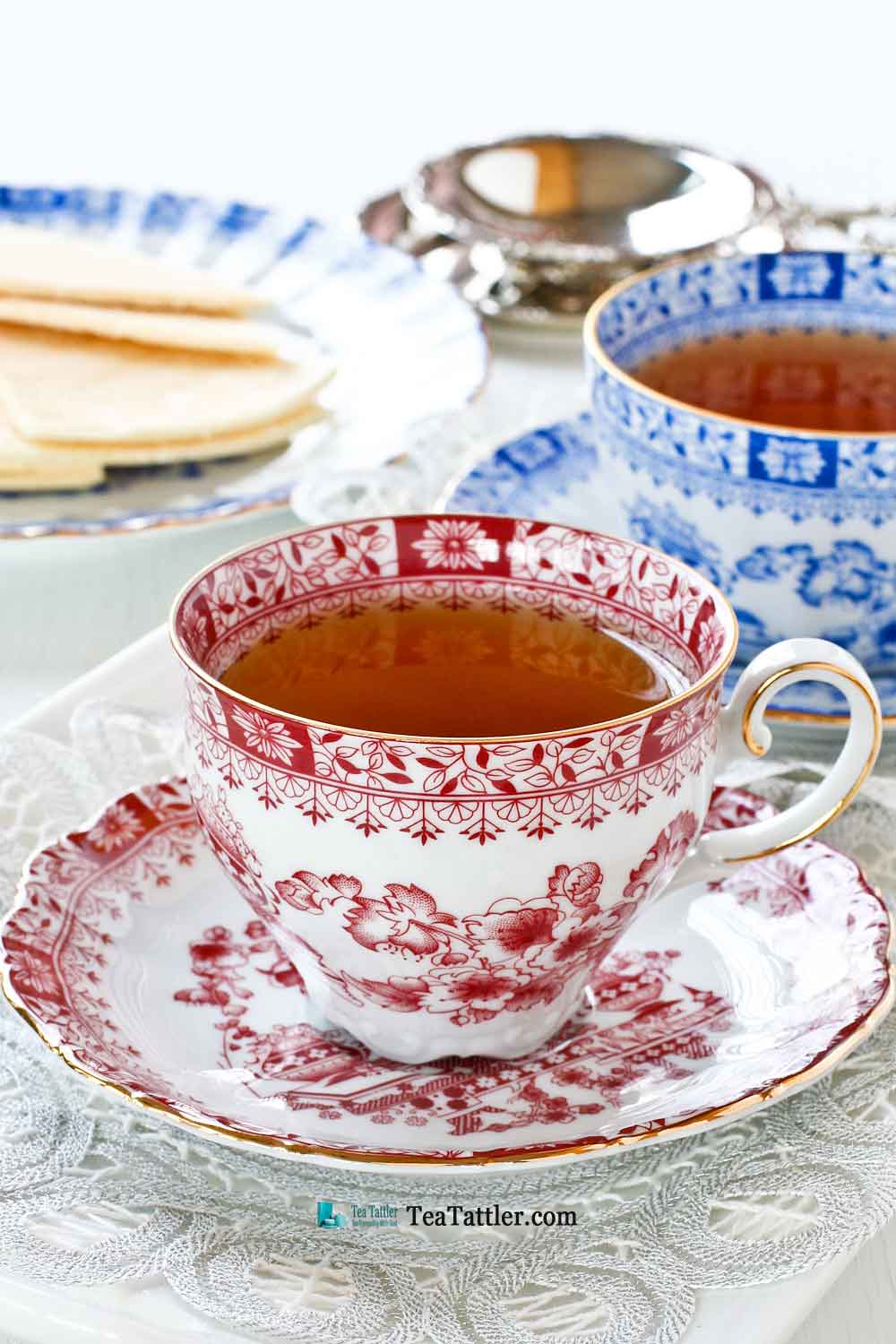 I am so excited to share this Dorothea Red Teacup and Dainty Saucer by Seltmann Weiden, Bavaria, Germany with you. They arrived in the mail two days ago as a surprise gift from hubby. He saw them on eBay and made the purchase because the pattern matches the Dorothea China Blue teacup and saucer he brought home from Germany for me.

There are not many with this red pattern around and for some reason it is not even listed on the Seltmann Weiden website. One source considered the pattern to be unknown and so I have taken the liberty here of naming it Dorothea Red.
Smaller Size Teacup
The diameters of the cup and saucer are half an inch smaller than their blue counterparts. The teacup has a slightly scalloped foot giving it a very dainty look. The original owner purchased the cup and saucer in Germany 30 years ago and have kept them in excellent condition. I am beyond thrill that my blue beauty has found a perfect "match". 🙂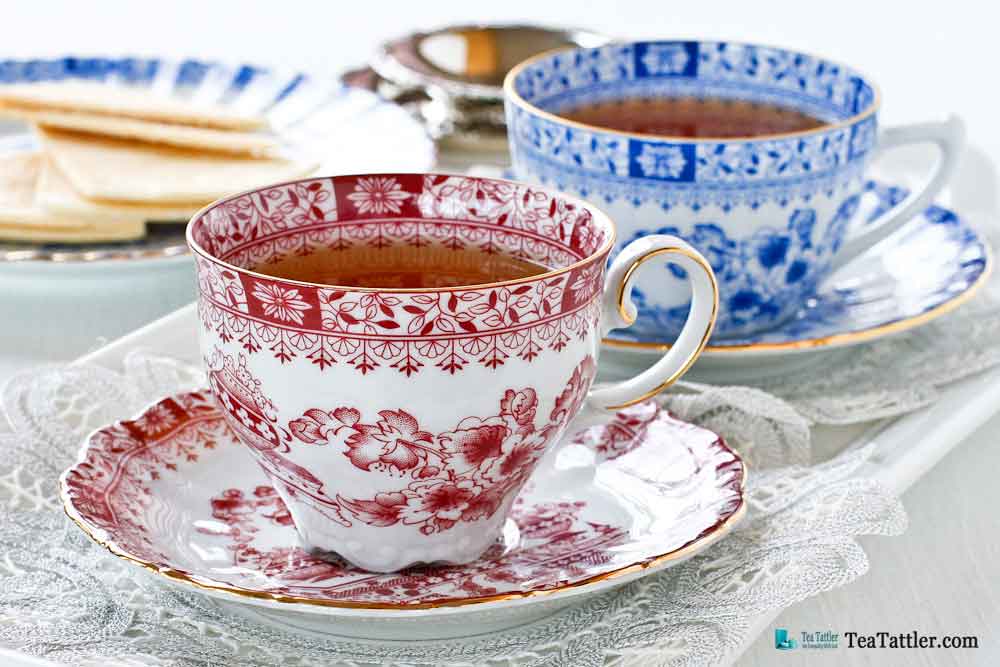 I am not able to find new pieces of this Dorothea motif online but here are some sets from the same manufacturer, Seltmann Weiden.
Tableware by Seltmann Weiden
This post contains affiliate links. Please read my disclosure policy here.
Sonata Nostalgia Tea Service Set of 20 Multi-Coloured
Marie Luise Christmas Coffee Service 18 Piece, Green/Multi-Coloured
Crockery Set, Porcelain, White
Serafina Dinner Set 45pc with Gold Trim; Vintage Floral
Marie Luise Sea of Flowers Crockery Set 30 Pieces
18 Pieces Cream Set for 6 Desiree Series
Let's put the kettle on, it is time for tea! 😎