"Therefore I say to you, do not worry about your life, what you will eat or what you will drink; nor about your body, what you will put on. Is not life more than food and the body more than clothing? Look at the birds of the air, for they neither sow nor reap nor gather into barns; yet your heavenly Father feeds them. Are you not of more value than they?"
Matthew 6:25-26
This bold and exuberant Taika Magic Teacup pattern is folkloric to inspire your imagination. Designed by Klaus Haapaniemi, Heikki Orvola.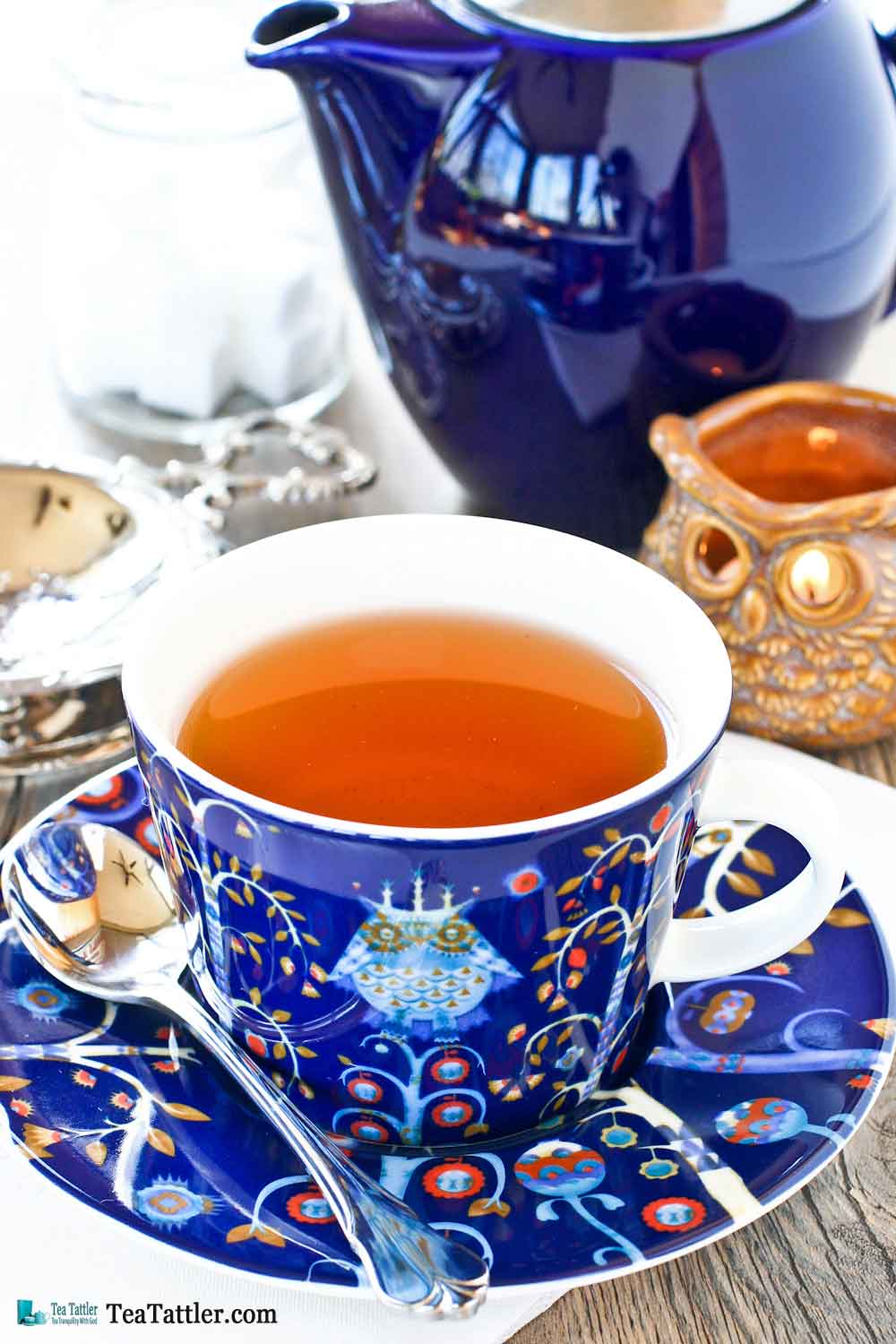 I am so excited to share this with you today. Last week hubby return from Europe with six teacups and saucers from the various countries he visited. Yes, I am one blessed gal! 😉 They are all very pretty and I will share each one in the days ahead. Though he did not go to Finland, he bought this Taika Magic Teacup and Saucer for me as a surprise. I had seen this set at the American Swedish Institute here in Minneapolis when I visited in the spring. I thought the design looked rather whimsical but passed up on getting it at the time.

Taika, Iittala, Finland
Taika means magic in Finnish. This bold and exuberant pattern was designed by Klaus Haapaniemi and Heikki Orvola and comes in four colors – blue, white, black, and red. The illustrations are folkloric and are supposed to inspire one's imagination and storytelling.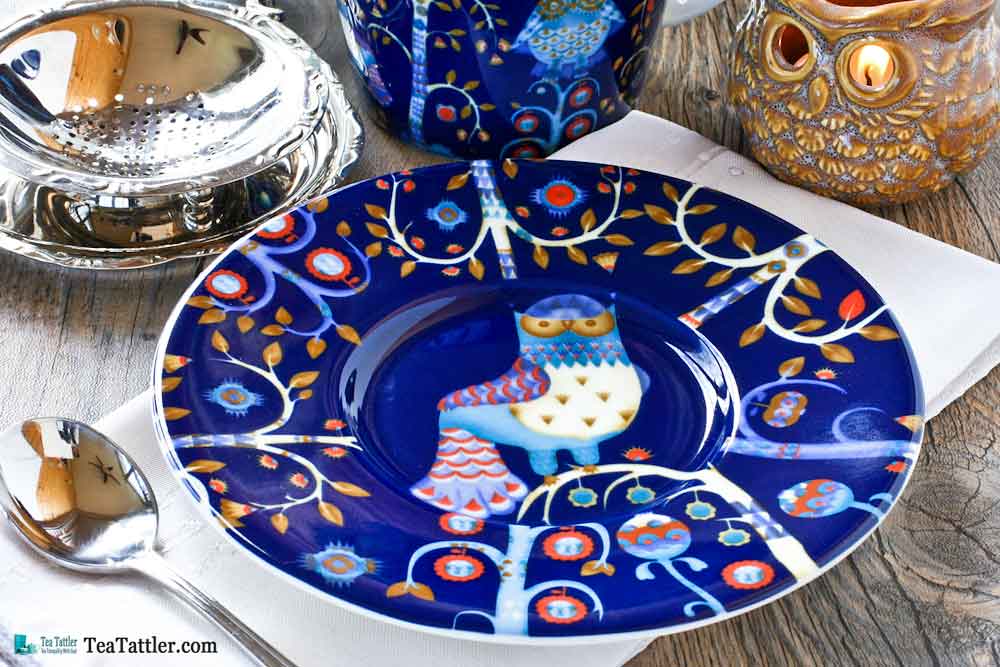 Finnish Design
Dishes in this series combine the clean and practical Teema design by Kaj Franck in 1952, said to be the conscience of Finnish design. It is great for everyday use as the cup is very robust and easy to handle. The highly glazed striking cobalt blue background color of the teacup and saucer matches my Bee House teapot perfectly.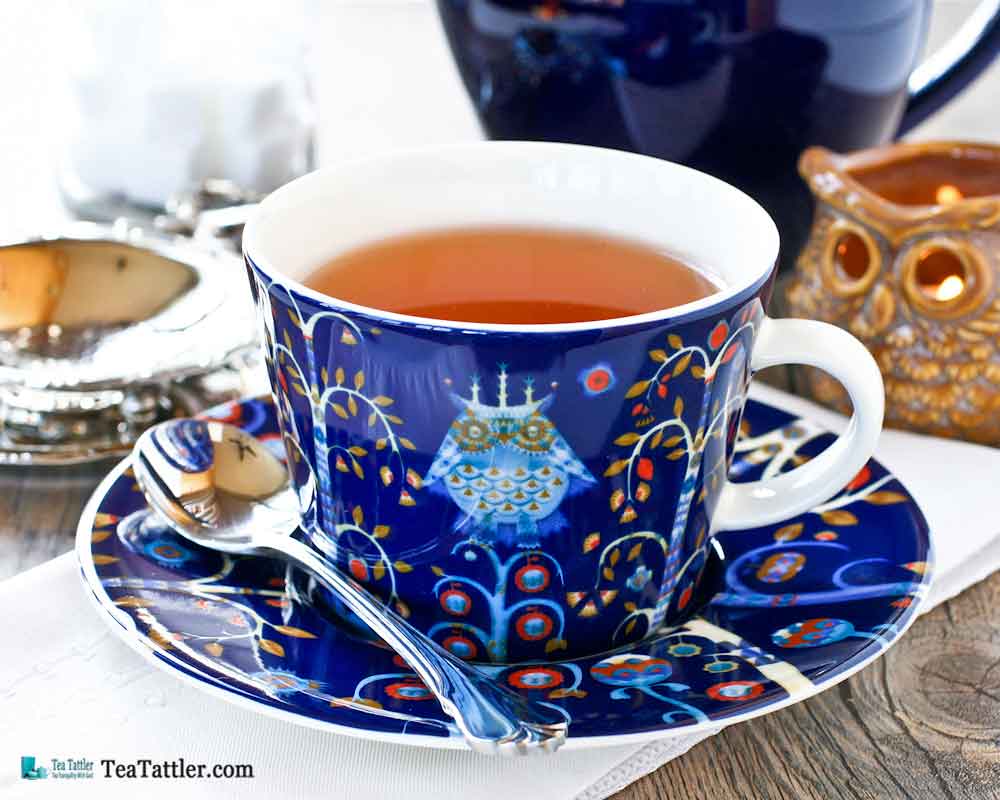 I really like this design and may pick up a few more pieces as they are still available online. My favorite are the blue and white ones although the red pieces are also pretty striking.
Iittala Taika Tableware
This post contains affiliate links. Please read my disclosure policy here.
Coffee/Tea Cup and Saucer, Blue
Blue Mug
White Mug
Black Mug
Red Mug
Blue Bowl
White Bowl
Black Bowl
Red Bowl
Let's put the kettle on, it is time for tea! 😎