"For there is born to you this day in the city of David a Savior, who is Christ the Lord."
Luke 2:11
Toy's Delight Teacup – a whimsical tea set decorated with toy motifs, snowflakes, holly leaves, berries, and traditional Christmas tree.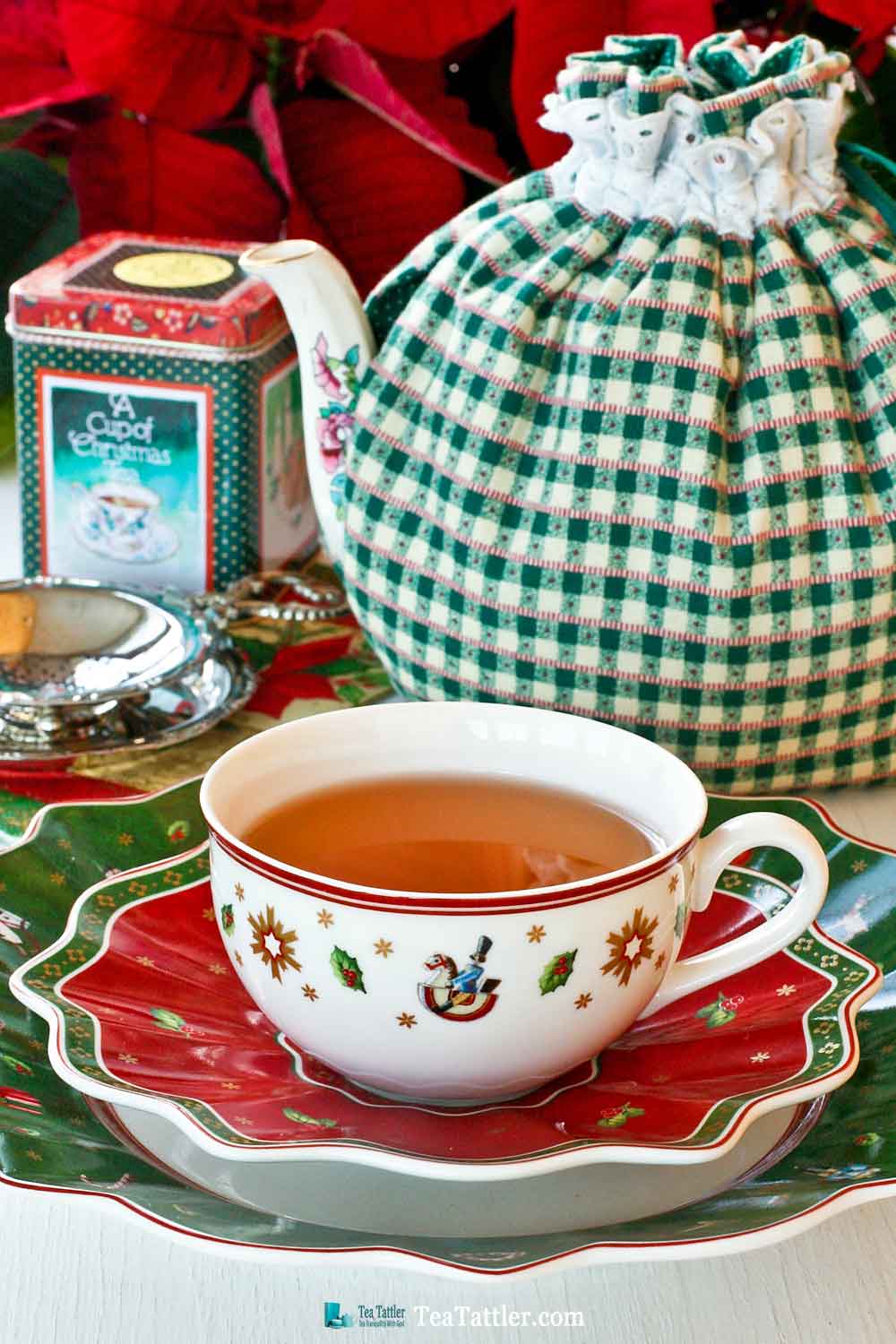 Toy's Delight, Villeroy & Boch is one of the most whimsical tea sets in my collection. My hubby purchased it in Germany during his last trip there as an early Christmas gift for me.

Christmas Motif
I absolutely adore the fluted saucer and salad plate. The cup has has little toy motifs and snowflakes sprinkled around it. Holly leaves, berries, and snowflakes decorate the red saucer which is trimmed with a green border.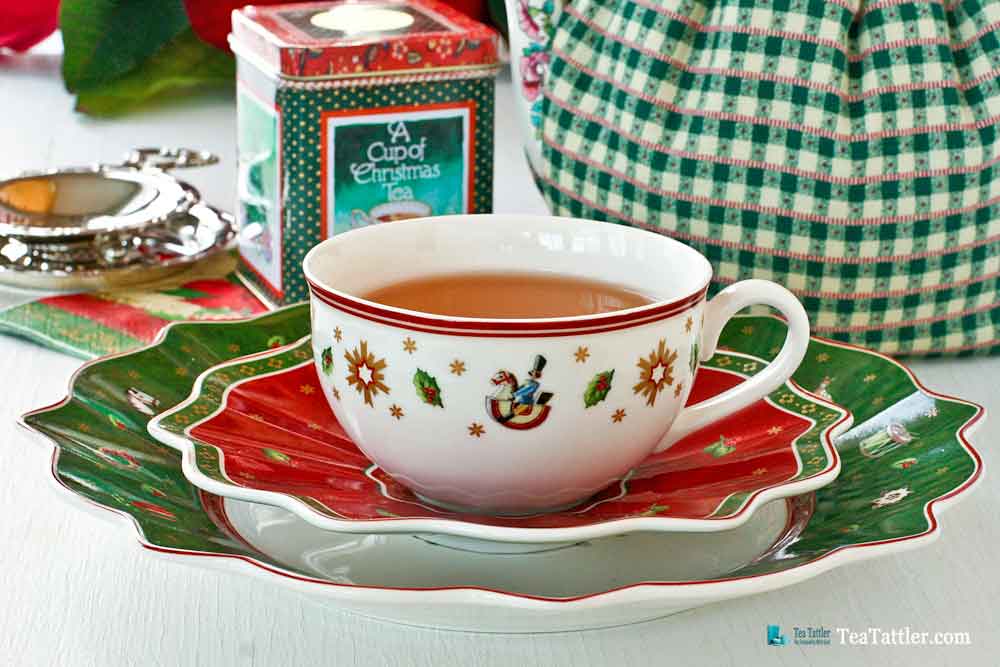 Salad/Dessert Plate
The salad or dessert plate has a large green border sprinkled with the same toy motifs and snowflakes as the cup. It has an inner band of red that matches the saucer. In the center of the plate is a traditional Christmas tree replete with ornaments. This tea set is aptly named Toy's Delight and one can enjoy Christmas tea while watching The Nutcracker Ballet.
Perfect for Christmas Tea
This teacup set is perfect for a Christmas tea. I used it when I made this Mixed Fruit Braid for tea time just two days ago. Somehow, the tea and sweet bread tasted more delicious than ever. 😉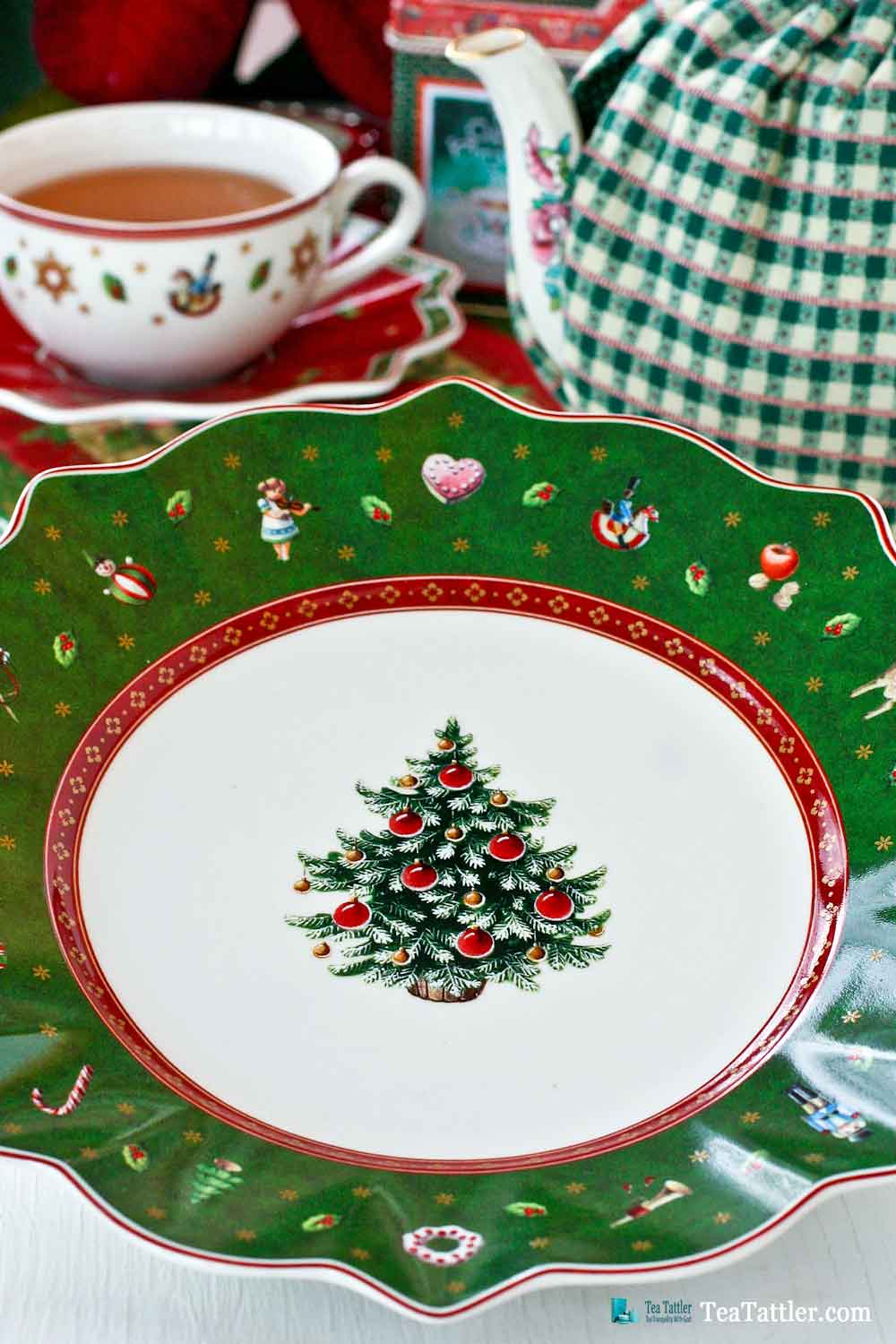 There are many, many pieces with this design and they are all so pretty. I have my eye on the teapot. You can check them out in the links below.
Tableware found in This Villeroy & Boch Toy's Delight Motif
This post contains affiliate links. Please read my disclosure policy here.
Coffee/Teacup
Saucer for Coffee/Teacup
Teapot
Dinner Plate, Green
Dinner Plate, Red
Salad Plate, Green
Salad Plate, Red
Serving Platter
Oval Platter
Salad Bowl
Footed Cake Plate
King Cake Plate
Let's put the kettle on, it is time for tea! 😎