"Give unto the Lord the glory due to His name;
Worship the Lord in the beauty of holiness."
Psalm 29:2
Kutani Teacups from Kanazawa, Japan, known for their porcelain with multiple colors and designs covering the surface of each piece.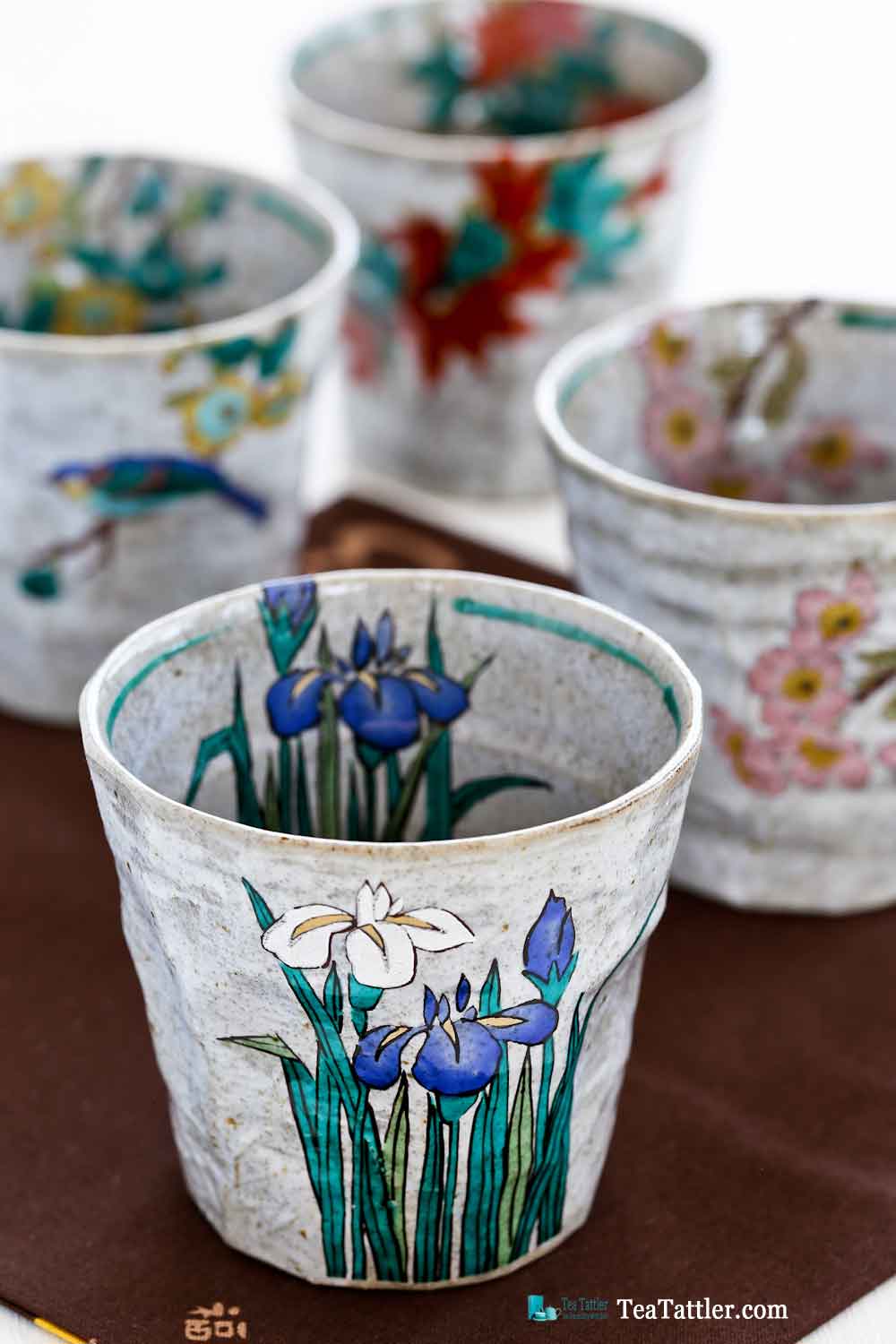 It has been over a year since I last posted something here. That's way too long but life got busy and the rest is history. It is Spring and though it is still a little chilly here in Minnesota, the snow has melted and the sun is out. I was up and about early this morning with some errands to run. When I got home, I took a peak at the little patch of garden by the mailbox and saw my irises coming back.

Kutani Teacups
They reminded me of these beautiful Kutani Teacups Ro-Ri San brought home for me from Kanazawa, Japan over 4 years ago. Do check out his post, Postcard from Kanazawa over at my main blog, Roti n Rice. Except for the one with flame colored Japanese maple leaves, the other three – irises, sakura (cherry blossoms), and blue flycatcher with yellow plum blossoms definitely depict Spring.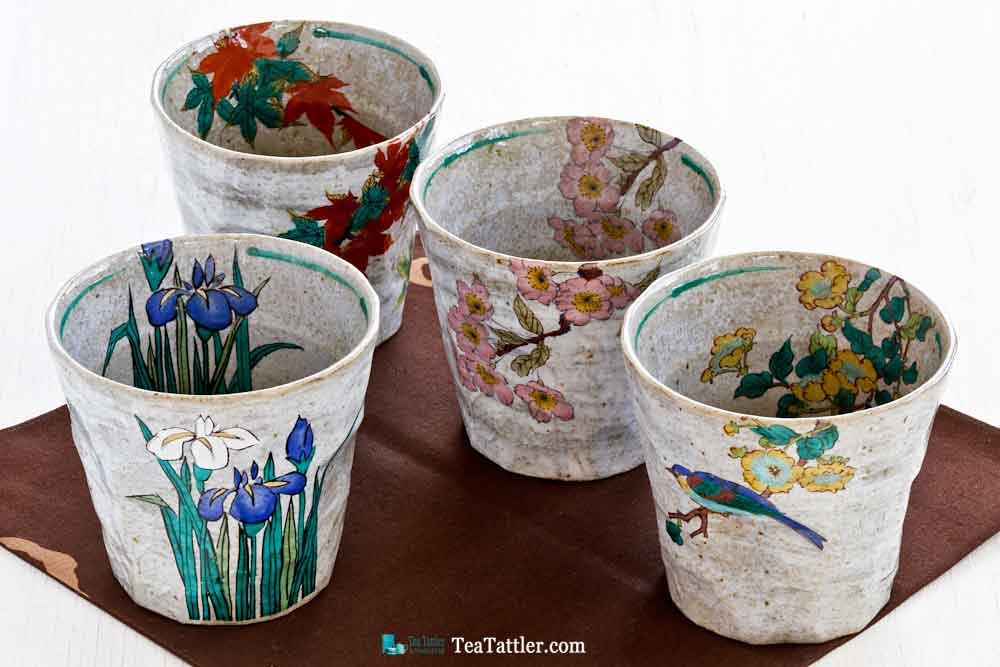 I do have a small collection of Japanese table ware and these gorgeous Kutani Teacups are my favorite. Kutani porcelain is known for multiple colors, such as greens, blues, yellows, purples, and reds. The designs are bold, covering most of the surface of each piece as seen in these teacups. I especially appreciate how the motifs continue into the teacup itself.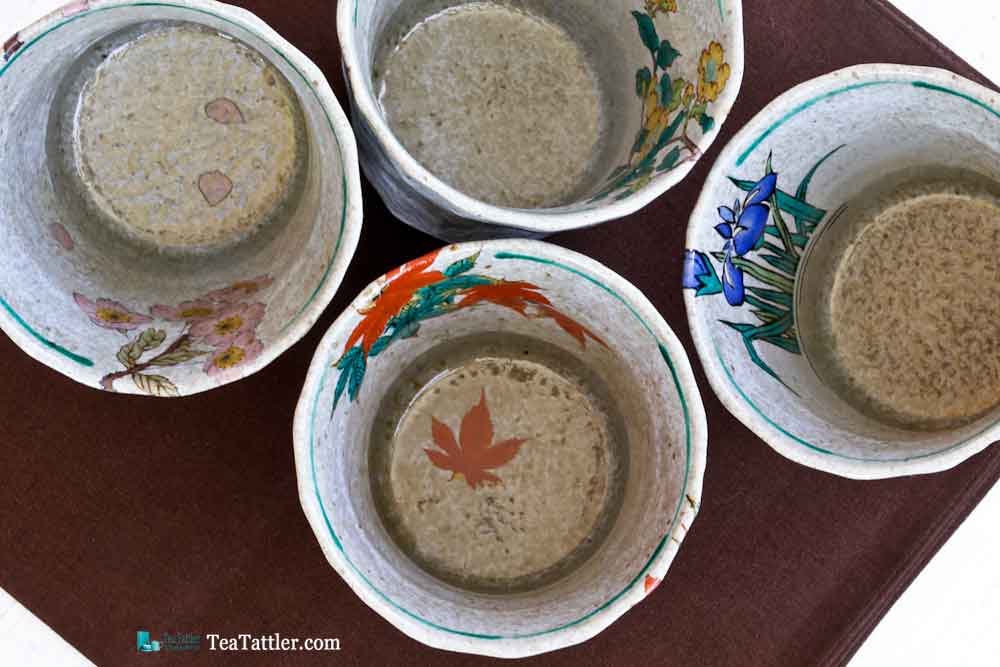 Good Size Teacups Post
These teacups are a good size with each one measuring 3¼ inches in height. The lip is 3½ inches in diameter. There are slight indentations in the middle section of the teacup, allowing a good grip on it. They certainly are beautiful and functional at the same time. Totally love them!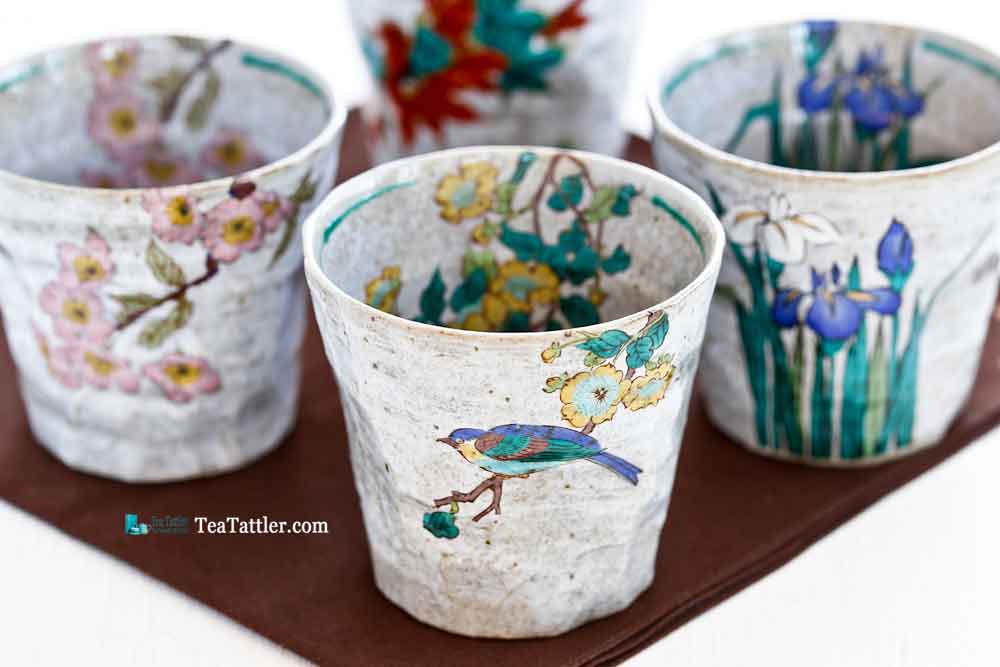 Similar Products Seen in This Kutani Teacups Post
This post contains affiliate links. Please read my disclosure policy here.
Japanese Yunomi teacup, Gold Plum
Yunomi Cherry Blossom Shidare Sakura teacups
Tokyo Matcha Selection – Old Kutani pottery design teacup
Set of 2 Japanese porcelain Yunomi teacups with golden flowers.
Yunomi Teacup, Plum
Let's put the kettle on, it is time for tea! 😎