"Then God said, "Let there be lights in the firmament of the heavens to divide the day from the night; and let them be for signs and seasons, and for days and years;"
Genesis 1:14
The wonder of Spring in the Prairie with early spring flowers, emerging buds on the trees, and chirping birds. So much to look forward to.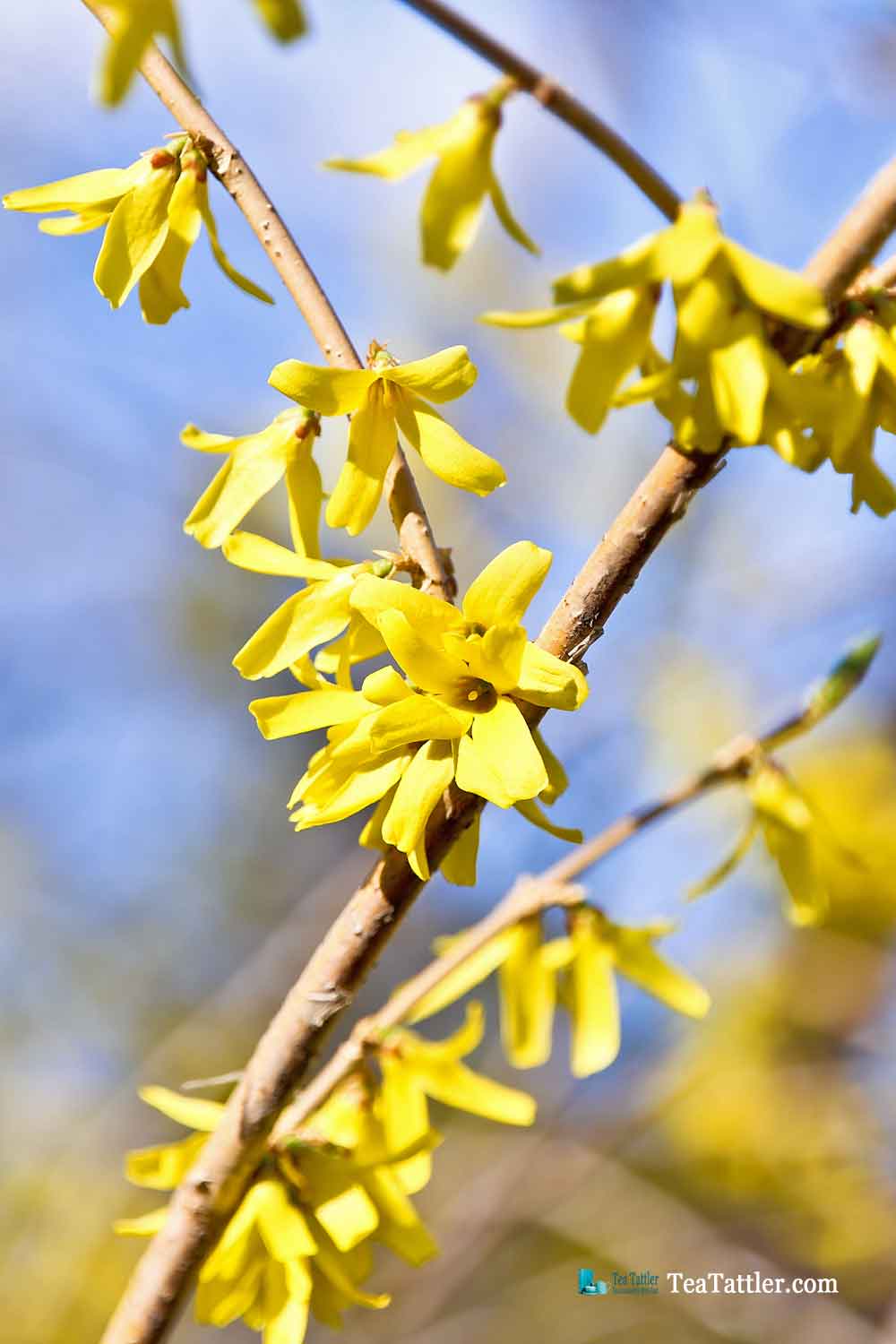 Spring in the Prairie is a much anticipated time of the year. The winter months are long and harsh. Everything outdoors is "asleep" during the deep freeze. Though one is quite comfortable indoors, the first signs of thawing and life outside is indeed welcomed.

First Signs of Spring
Our forsythia bush is one of the very first signs of Spring. It brings forth a brilliant display of color that lights up a corner of our yard. This signifies the end of winter and the beginning of warmer months ahead. It is definitely something to look forward to.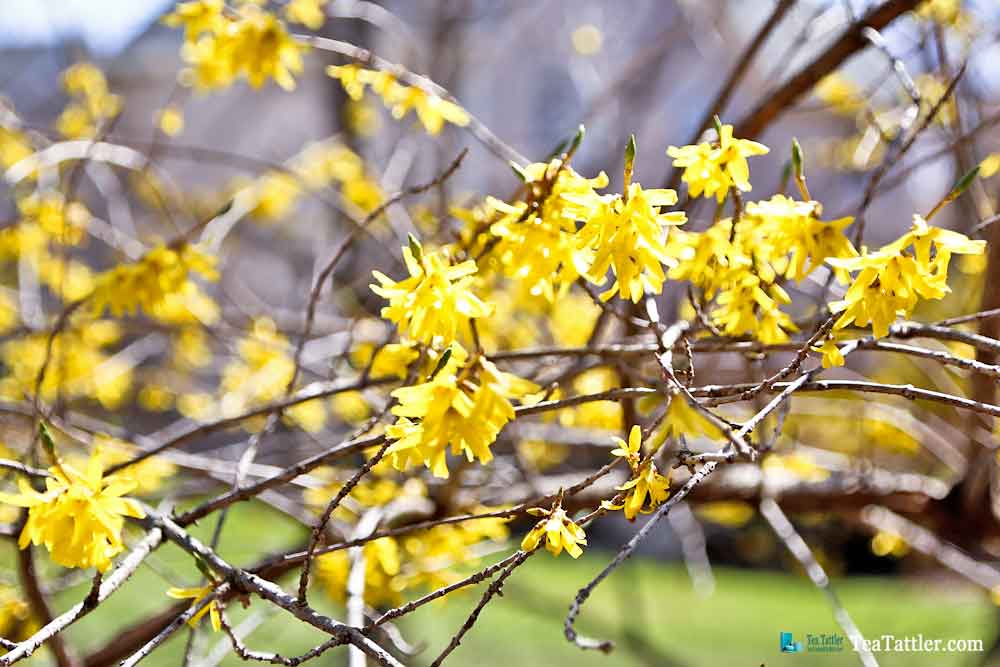 Emerging Buds
Slowly but surely the Prairie will soon be green again. The emerging buds on the trees seem to appear almost overnight. They first look like a light green fuzz. Before you know it, the leaves are fully formed and the branches are once again densely covered. God's handiwork is truly amazing!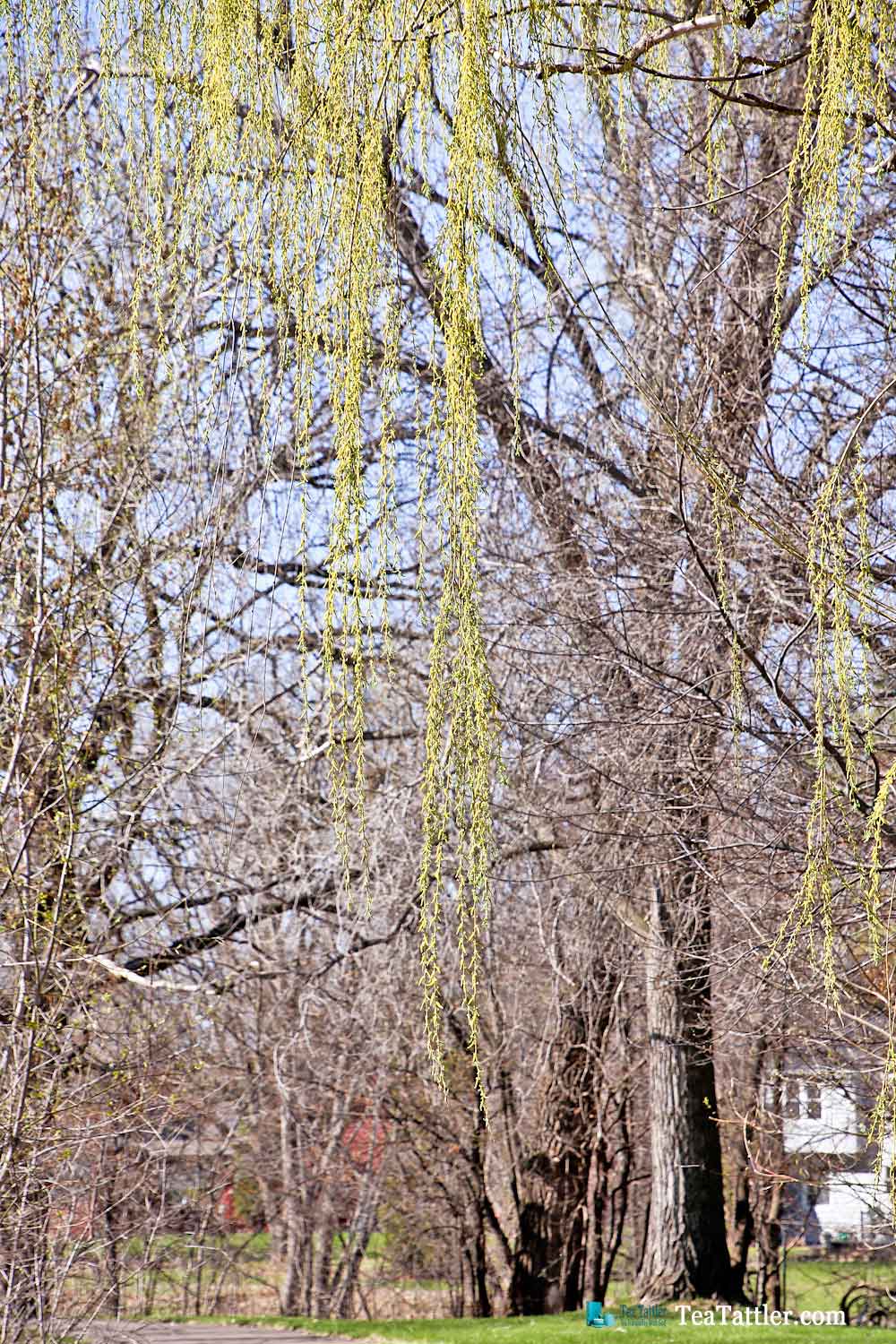 Wonderful Weather
The weather has been really wonderful this past week and so I went around the neighborhood armed with my camera. I took lots of pictures and short clips to capture the sights and sounds of early Spring in the Prairie. Please enjoy…..
Similar Products Seen in This Spring in the Prairie Post
This post contains affiliate links. Please read my disclosure policy here.
Kutani Japanese Yunomi teacup Gold Plum
Sunddo Japanese Blossom Teacups 11 oz Gift Set of 4
Tea Forte Kati Cup Ceramic Tea Infuser Cup, Cherry Blossoms
Kutani Japanese Yunomi Tea Cup Gold Flower
Saikai pottery Japanese Tea cup and Saucer set 5 patterns
Let's put the kettle on, it is time for tea! 🙂